The Walk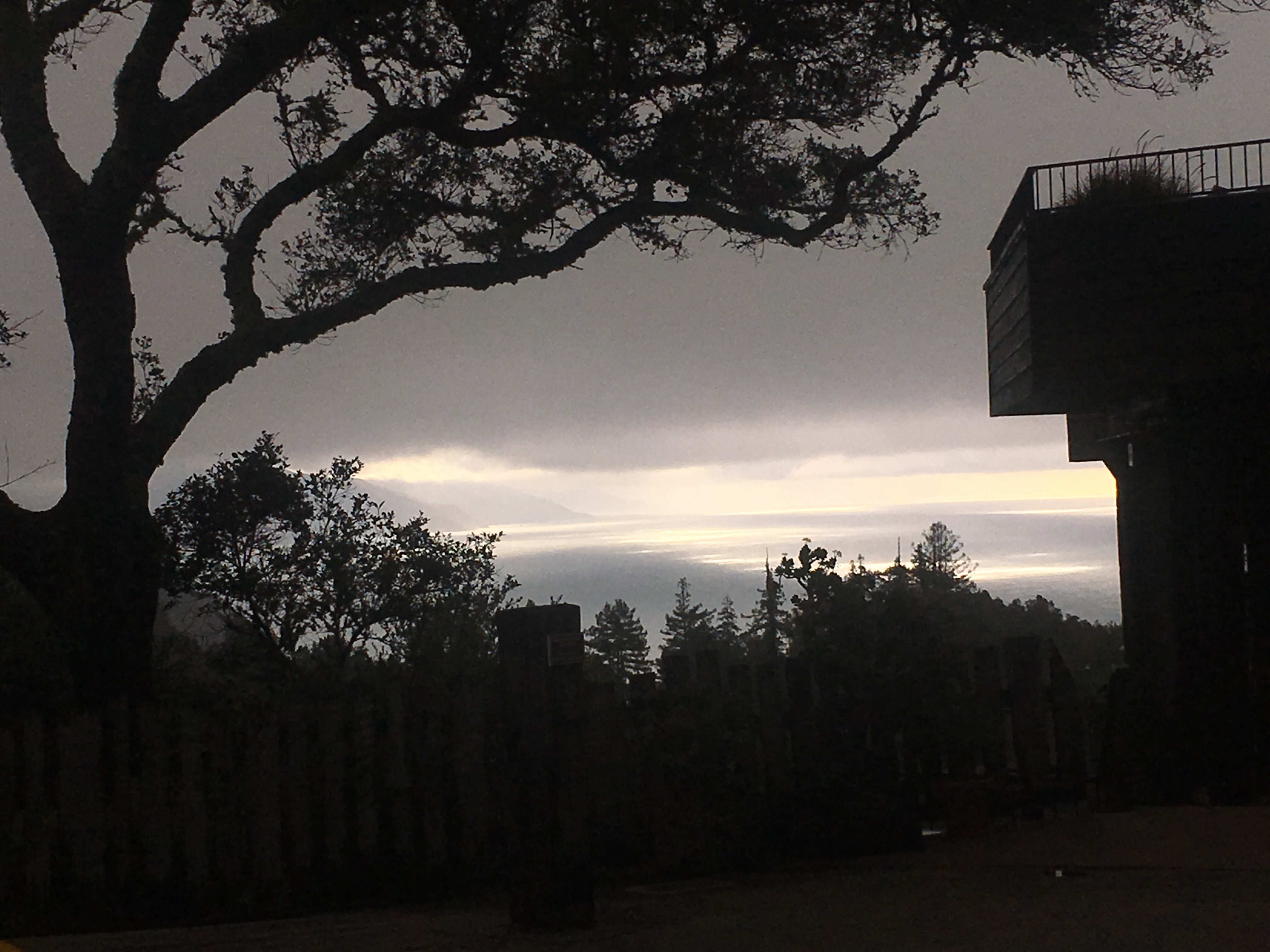 The walk.
In Cornwall on Hudson we walked through a quiet neighborhood of brick houses and groomed lawns breathing in the rich saturating sweetness of laundry, so present it was almost visible in the icy air.
We walked up a narrow country road to a lookout from which we could see miles and miles of the Hudson River Valley, winter trees bare of leaves mostly, with the occasional blush of dusty pink or burnt orange.
One morning, Christmas Eve, it snowed and Matteo, 10 years old, gathered snow in his thin gloves and experienced the intense delight of snowball
Making and throwing followed by fifty minutes of freezing fingers.
Too proud to allow us the loan of our warm gloves or the extra pair of clean socks I had in my pockets, he suffered in silence until we were back at the house, and then confessed his fingers were really really really cold.
The walks in New York City the following week were often punctuated by subway trips, standing in underground spaces with masses of fellow travelers, some visitors like us but mostly locals. It just came as a surprise to me about the number of people that live in the City and use the subway service on a daily basis. It's astonishing. It makes me wonder where they all live? Most of them probably decide to live in apartments for rent as they are meant to have great access to public transport so they can visit the attractions as often as they want. This city never ceases to amaze me.
Descending the stairwell in Queens, 45 minutes later we would pop up in Brooklyn or Manhattan, entirely different worlds. Then walk some more, up to 8 miles a day, following our noses and the endless opportunities to experience what is here and not at home.
The Guggenheim.
Central Park.
Shop windows filled with fantasy.
Our last day, particularly frigid, we left a patisserie uptown and stumbled into a man in a wheelchair on the street corner whispering "I'm hungry, I'm hungry, I'm hungry."
I walked by him, as did dozens of other hurrying souls, then turned back, dug a twenty dollar bill out of my wallet, and pushed it under his scarf into his gripped hands.
Rejoining Tom and Emily across the street, I thought about my father's many many years sleeping in New York City alleys with a piece of cardboard for cover, the generosity of strangers who gave him money from time to time, the halfway houses that offered him coffee and warmth if he would stay for the sermon.
Home, now, the walk is along Highway One, in California, above the silver sea, black crows gathering, a storm just gone by drenching the greening hills and another one brewing.
The walk is the daily skeleton, in tandem with Tom most days, the daily deep breath, the daily prayer.
It is the second habit, the second essential action of my day, without which the day feels a bit forlorn.
Tomorrow I'll write about the third of the seven essential habits I have adhered to for years now, as well as new ones I'm trying out.
What are yours? I'd love to know.