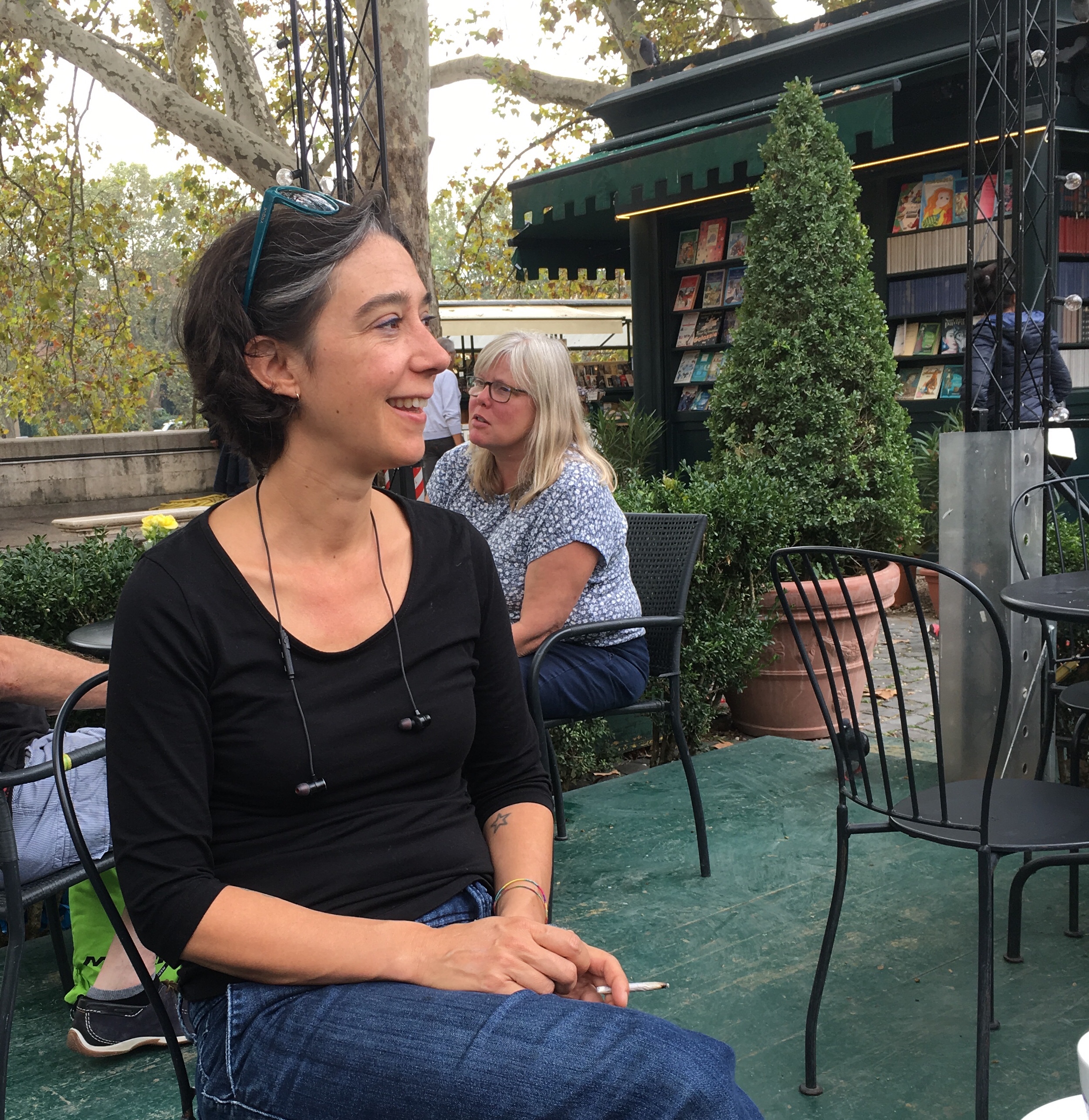 I love Kelly Medford!
I love her paintings. 
I love what she writes about painting them.
I love that every painting has a story, and every story usually has a painting too.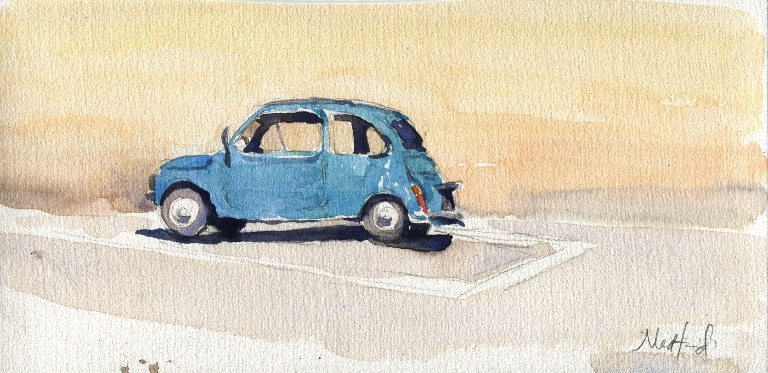 I first met Kelly through Facebook.  I saw her work, saw that she posted daily paintings and wrote about her process.
I admired her work ethic and her bravery, venturing into the vast ancient city of Rome every day on her bicycle and always coming home with a painting in her basket.
I envied her skill, her training, and her talent.
So I bought a painting. Then another.
Tom commissioned a painting from Kelly depicting my great great grandmother's courtyard on Via Margutta, near the Spanish Steps, as a gift for my 50th birthday. I cried when I saw it.
And finally, that Christmas, Kelly came to California and we met each other for real.
I cried again. I felt like I was meeting a long lost sister.
Kelly inspired me to return to teaching on Italy.  She inspired me to take my own easel out on a walkabout of New York City a few years back, one of the greatest painting experiences I ever had.
And she continues to say "yes!" when Tom and me I ask her to teach with us during our annual Awaken The Artist Within painting and sketching tours.
It is my pleasure and honor to introduce you to Kelly and her beautiful paintings.
Invite a little Italian sunshine into your life!